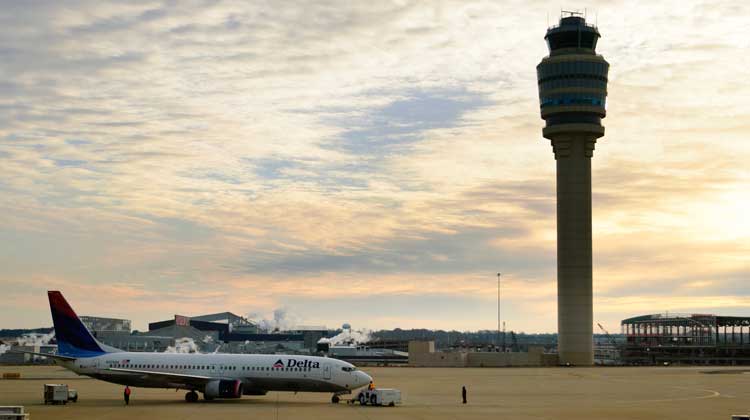 Power was restored around midnight to Hartsfield Jackson Atlanta International Airport (ATL) after hours of frustration for security officials, travelers, and other airport personnel Sunday.
The airport lost power around 1 p.m. on Sunday. By mid-afternoon inbound flights were diverted to other airports. The Federal Aviation Administration (FAA) also issued a ground stop for ATL-bound flights that had not departed their originating airports.
Atlanta Mayor Kasim Reed said the cause of the outage was a fire at one of three airport power substations. The fire knocked out primary as well as backup systems. NBC News reported late Sunday that more than 1,100 flights were cancelled and that Delta Air Lines was cancelling 300 more flights Monday. ATL is Delta's headquarters.
In an opinion piece for the Daily Beast, author Clive Irving wrote that if a terrorist was looking for vulnerability guide to American airports, this was a good illustration. He also noted that this was not the first power problem causing disruption at ATL. He noted power failures in August 2016 as well as another in January.
Investigations to the cause are expected to continue.
© 2017 Homeland411