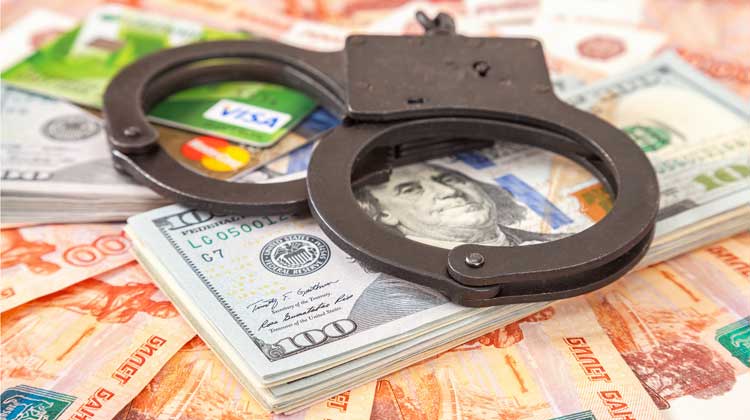 The Department of  Justice (DoJ) announced Feb. 7 that a federal grand jury in Nevada had indicted 36 cybercriminals from the United States and 17 other countries for conducting "a transnational racketeering enterprise via the Internet forum called 'Infraud,'"
"The Infraud Organization was created in October 2010 by Svyatoslav Bondarenko aka 'Obnon,' aka 'Rector,' aka 'Helkern,' 34, of Ukraine, to promote and grow interest in the Infraud Organization as the premier destination for carding—purchasing retail items with counterfeit or stolen credit card information—on the Internet," noted a DoJ press release.
David Rybicki, deputy assistant attorney general of DoJ's Criminal Division said the forum coordinated a variety of criminal acts online including "identity theft, bank fraud, wire fraud, and computer crimes." Department of Homeland Security agents coordinated with law enforcement around the globe, including officials in Albania, Australia, France, Italy, Kosovo, Serbia, and the United Kingdom, according to Rybicki.
"Operating under the slogan 'In Fraud We Trust,' members of the Infraud organization used the online forum to purchase and sell stolen credit card numbers, financial information, Social Security numbers, passwords, and other personally identifying information;" Rybicki said in a transcript posted by the Justice Department. "They advertised services that facilitated these activities and related illicit financial transactions, and they disseminated malware."
Rybicki said over a seven-year period the organization cost U.S financial institutions upwards of $530 million.
"Like most organized transnational criminal enterprises, Infraud's members had defined roles within the organization's hierarchy," he added. "But unlike the organized crime of years past, many of the organization's nearly 11,000 members have never met in person and do not know the true identities of their co-conspirators."
Get more details here.
© 2018 Homeland411