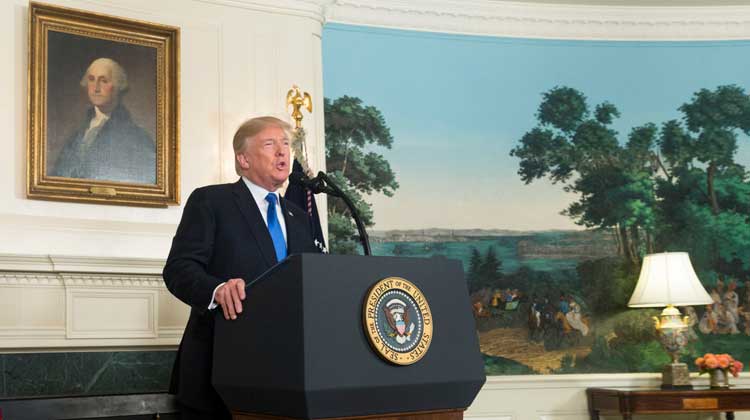 President Donald Trump targeted the MS-13 gang in his weekly address, admonishing weak laws that allow illegal aliens into the country.
"Glaring loopholes in our laws have allowed criminals and gang members to break into our country," Trump said. "In addition to MS-13, many other gangs are breaking into our country routinely because our laws are so weak, so sad, so pathetic."
He noted the administration's top three priorities when it comes to addressing immigration concerns: border security, ending chain migration and the visa lottery.
"It is time for Congress to act and to protect Americans," Trump said. "Every member of Congress should choose the side of law enforcement, and the side of the American people."
© 2018 Homeland411
Click here to subscribe to the Homeland411 weekly newsletter.