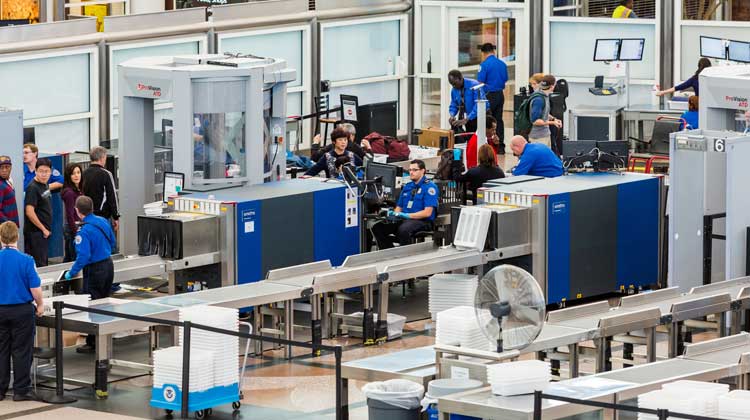 The Transportation Security Administration (TSA) announced Tuesday that 98 percent of Thanksgiving week travelers waited 20 minutes or less for airport screening, while more than 99 percent of Pre✓ passengers waited less than 10 minutes. This occurred during one of the busiest weeks on record for TSA, with 22 million passengers and crew screened. The busiest day of the week was Sunday, with 2.6 million passengers and crew screened.
Thanksgiving week continued a recent trend of heavy airline travel over the past several months. According to TSA, five of the 10 busiest TSA screening days over the agency's history have occurred since May.
On average, TSA screened a half million more passengers and crew per day than usual.
The higher numbers and relatively short wait times comes amid TSA's contined implementation of stricter domestic security measures, which began in June. At the time, then DHS Secretary John Kelly announced new incremental security requirements that would eventually impact more than 280 airports around the world.
Requirements include removing electronics larger than a cell phone from carry-on baggage for clearer screening at the security checkpoints. TSA did not change requirements on what can and cannot be carried, and the new measures do not impact Pre✓ passengers.
 © 2017 Homeland411