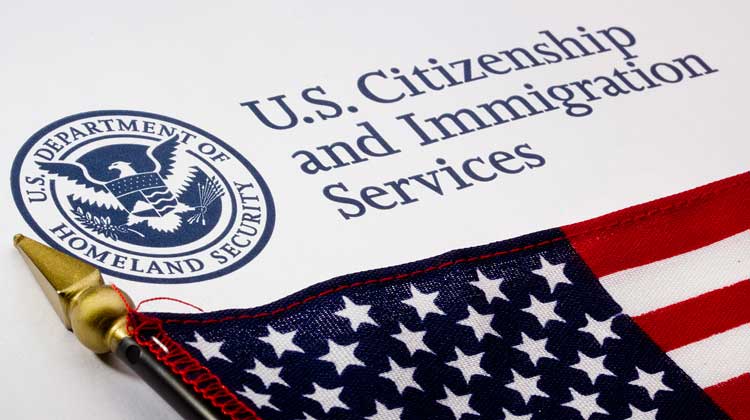 The Trump administration's announcement Jan. 8 that El Salvador's Temporary Protected Status (TPS) would expire in September 2019 sent ripples across the political spectrum. It reignited a debate that simmered throughout 2017 regarding TPS nations. With this most recent announcement, Homeland411 wanted to take a brief look at TPS, a bit of its history, and what it means for individual countries granted such status.
Politics aside, the defining characteristics of TPS are rather straightforward. The program began as part of the Immigration Act of 1990, a bill introduced by Sen. Edward Kennedy (D-Mass.). In fact, El Salvador was specifically granted TPS in the text of the bill—a previous status granted as a result of the country's civil war. That TPS expired in 1992.
Originally under the purview of the attorney general, the Department of Homeland Security secretary now is responsible for designating TPS countries.
"The Secretary of Homeland Security may designate a foreign country for TPS due to conditions in the country that temporarily prevent the country's nationals from returning safely, or in certain circumstances, where the country is unable to handle the return of its nationals adequately," according to U.S. Citizenship and Immigration  Services (USCIS). Specifically, the designation is granted for temporary conditions such as war, natural disaster, or another reason that prevents the safe return of nationals to the country.
Eligibility requirements require that individuals are nationals of a TPS country or those who "last habitually resided in the designated country." They also must have been "continually physically present in the United States since the effective date of the most recent designation date." There are some exceptions and other requirements individuals must meet as well, which are outlined by USCIS.
Those eligible cannot be removed from the country, can receive an employment authorization document, and can receive travel authorization.
TPS guidelines are explicit about the nature of the benefit: "TPS is a temporary benefit that does not lead to lawful permanent resident status or give any other immigration status," according to USCIS. However, while protected under TPS, individuals still may apply for citizenship via legal paths to immigration.
Current TPS Countries
The list of TPS countries currently numbers 10, including Sudan, whose status will end in November 2018, as well as El Salvador, Nicaragua, and Haiti, all which will terminate in 2019. Other current TPS countries include Honduras, Nepal, Somalia, South Sudan, Syria, and Yemen. El Salvador by far has the largest number of citizens impacted by the TPS termination among TPS countries, with it impacting about 200,000.
A report by the Congressional Research Service in November showed Haiti and Honduras expected 46,000 and 57,000 re-registrants respectively. Nepal was at 8,950; Nicaragua, 2,550; Somalia, 250; South Sudan, 70; Sudan, 1,040; Syria, 5,800, and Yemen, 1,000.
Former TPS Countries
Since its inception, 12 other countries have enjoyed TPS, and have since had their status terminated. These include:
Angola (March 2003)
Bosnia-Herzegovina (February 2001)
Burundi (May 2009)
Guinea (May 2017)
Guinea-Bissau (September 2000)
Kosovo (December 2000)
Kuwait (January 1992)
Lebanon (February 1993)
Liberia (September 2016)
Monserrat (July 2004)
Sierra Leone (May 2017)
Rwanda (June 1997)
Raging Debate
Still, the Trump administration's announcement Jan. 8 reignited a contentious debate, particularly as immigration talks among the White House, Democrats, and Republicans continue in Washington.
"One of the more frustrating aspects of this decision is that the Trump administration can defend its cruelty with legal explanations that have a ring of rationality," wrote David Leonhardt in an op-ed for The New York Times. "Those explanations may not sway liberals or immigrant advocates, but they are real weapons in the battle for public opinion."
Paul Reyes, chimed in at CNN.com. "It will have a negative economic impact on both the United States and El Salvador," he wrote. "In the long run, DHS' decision could also exacerbate problems like illegal immigration and the scourge of gangs like MS-13 that the administration says it is against."
Andrew Arthur, resident fellow in law and policy at the Center for Immigration Studies, on the other hand, told Homeland411 that the operative word for TPS is "temporary" and is only to be in place as long as the hazard exists that prompted TPS in the first place. He noted that El Salvador's TPS was granted after a 2001 earthquake, and for Honduras (along with Nicaragua) it was Hurricane Mitch in 1990.
With TPS, Arthur said, once it's created, "political momentum" often takes over on the matter of TPS extension.
"There really is no constituency on the other side; all that you have are the individuals who are currently working with employment authorization documents, who have social security cards, who begin to establish a life in the United States," he said. "And the fact is, that it is almost unfair to those individuals to continue to extend it again and again because those individuals begin to put down roots in the United States—they have children, some buy homes, they open businesses, and things like that."
In the case of El Salvador, Honduras, and Nicaragua, Arthur said, what was once temporary is now a "quasi-permanent status" for those protected.
Another factor is an individual's status before TPS was granted. Many who receive protection under TPS were already in the country illegally.
"They are not as well educated as the population of the United States as a whole; many come with only limited employment skills because of the nature of where they come from," Arthur said. "So, they are actually competing against the most vulnerable members of our society, both citizens and lawful residents—lawful aliens—for jobs."
The political momentum to extend TPS also could possibly threaten the likelihood the country would grant others TPS when needed, he added, because of the "quasi-permanent nature" of the program itself.
"In reality, the people that end up paying for these extended TPS programs are the most vulnerable members of society—the ones who can least afford it," Arthur said, "and they're paying in terms of lowered wages, lessened employment opportunities."
© 2018 Homeland411