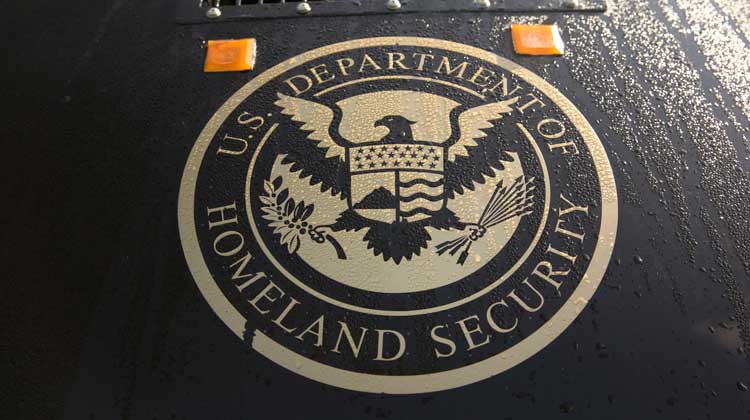 The Department of Homeland Security (DHS) and Department of Justice released a report Tuesday that said three in four individuals convicted in federal court on terror charges from 9/11 to the end of 2016 were foreign born.
Of the 549 convicted, 402 were either not U.S. citizens or were foreign-born naturalized citizens, while 147 were born in the United States. In addition, Immigration and Customs Enforcement has removed more than 1,700 aliens out of concern for national security since 9/11.
The release also reported on terror watch list suspects for 2017.
"[I]n [fiscal year] 2017, DHS encountered 2,554 individuals on the terrorist watch list (also known as the FBI's Terrorist Screening Database) traveling to the United States," said DHS in a press release announcing the findings. "Of those individuals, 335 were attempting to enter by land, 2,170 were attempting to enter by air, and 49 were attempting to enter by sea."
The report was released amid the current debate raging between lawmakers and the White House over Deferred Action for Childhood Arrivals, border security, and a variety of immigration issues.
"In October, the Trump administration sent to Congress a list of legislative priorities that would enhance our national security—such as eliminating the diversity visa lottery and extended family chain migration, funding the wall, closing loopholes in our asylum system, combating visa overstays, and closing other loopholes in existing law that potentially benefit aliens who pose threats to our national security," the release from DHS noted.
Read the report here.