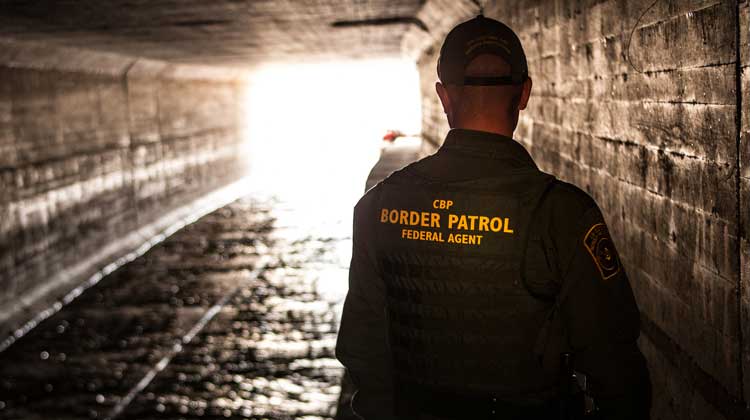 Although the Department of Homeland Security (DHS) noted about an 800-person drop in unaccompanied alien children (UAC) apprehensions at the Southwest border between December and January, a DHS spokesman said Feb. 7 that number is still too high.
"Once again, this month we saw an unacceptable number of UACs and family units flood our border because of these catch and release loopholes," said Tyler Houlton, acting DHS press secretary, in a statement released by the department. "To secure our borders and make America safer, Congress must act to close these legal loopholes that have created incentives for illegal immigrants and are being exploited by dangerous transnational criminal organizations like MS-13."
Customs and Border Protection (CBP)apprehended 3,227 UACs in January, 4,078 in December, 3,981 in November, and 3,158 in October.
Total Southwest border apprehensions were 25,980 for the month of January, about 3,000 fewer than in December. Total apprehensions reached 29,808 in November and 25,487 in October.
The Washington Examiner reported Feb. 1 that Border Patrol Chief Ronald Vitiello said the "Trump effect" on illegal border crossings may be on the ebb. Although the total numbers for 2017 showed a 45-year low in illegal entries, the numbers spiked again in October.
© 2018 Homeland411
Click here to subscribe to the Homeland411 weekly newsletter.