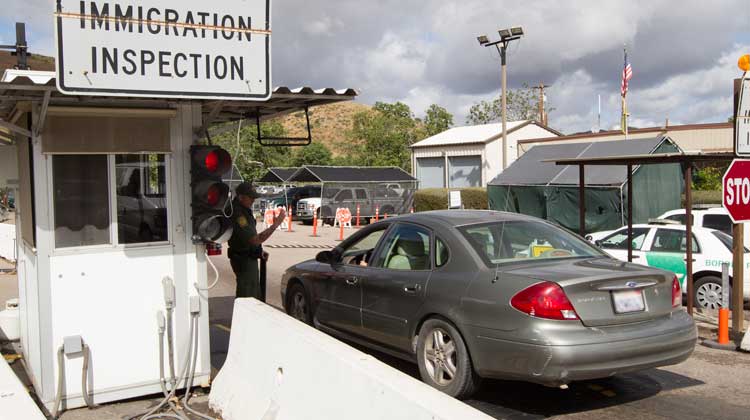 The Department of Homeland Security (DHS) on Tuesday released statistics on immigration and Border Patrol activity for 2017, revealing a substantial drop in apprehensions for the year. DHS credited this in large part to President Trump's efforts to secure the country's borders.
"We have seen historic low numbers this year—an almost 30 percent decline in apprehensions in [fiscal year 2017], but we are very concerned about the later month increases of unaccompanied minors and    minors with a family member," said Ronald Vitiello, acting deputy commissioner of Customs and Border Protection (CBP) in a statement released by DHS. "We are also concerned about the significant uptick in the smuggling of opioids and other hard narcotics, including heroin and cocaine, which generally increase when illegal border crossings spike."
The accompanying press release noted that Trump's 2017 executive orders that focused on interior enforcement played a large part in emphasizing enforcement.
According to DHS, CBP recorded the lowest illegal border crossing level on record. CBP made 310,531 total apprehensions, with 303,916 occurring on the Southwest border. Immigration and Customs Enforcement (ICE) arrested 143,470 and removed 226,119. From the beginning of Trump's term Jan. 20, 2017, to the end of fiscal year (FY) on Sept. 30, ICE enforcement operations completed 40 percent more arrests than in FY 2016.
"ICE continued to prioritize its resources to enhance public safety and border security, which is demonstrated by the data, which reflects that 92 percent (101,722) of aliens ICE administratively arrested between January 20, 2017, and the end of FY 2017, were removable aliens who had a criminal conviction or a pending criminal charge, were an ICE fugitive, or were an illegal re-entrant," according to Tuesday's DHS release.
The DHS release also noted prioritization of violent gangs, particularly MS-13, where gang member arrests jumped 83 percent from FY 2016. View the CBP report and ICE report.
© 2017 Homeland411