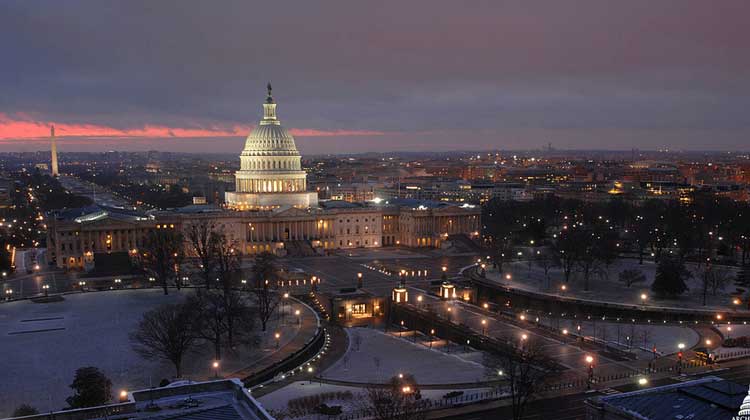 In Congress, one member can keep any piece of legislation from being voted on or even force a federal government shutdown. In October 2013, for example, Senator Ted Cruz (R-TX) led the Tea Party faction of the Republican Party to force a partial government shutdown for more than two weeks over ending funding for the Affordable Care Act.
Cruz's effort failed and 850,000 government employees did not work during the 16-day shutdown. They did, however, receive about $2 billion in back pay later.
Recently, we watched Senator Chuck Schumer (D-N.Y.) lead the Democrats to briefly shut down the government on the weekend of January 20-23. He sought an immigration policy to save the Deferred Action for Childhood Arrivals (DACA). That effort also failed.
Proposed Legislation for Military Base Closures and Realignments
A similar situation exists regarding the Base Closure and Realignment Commission (BRAC) round proposed by the Department of Defense (DoD) for many years now. The DoD needs to downsize its current infrastructure, so another BRAC round is needed. The latest proposed BRAC round would begin in April 2021.
The overall purpose of each round is to cut DoD infrastructure by 25 percent. That has never happened.
The Secretary of Defense, retired Marine General Jim Mattis, concluded a review of the DoD infrastructure and determined there is a 19 percent overall excess capacity. Specifically, the Army has 33 percent more stateside infrastructure than it needs and the Air Force has an excess of 32 percent. The Navy and Marine Corps each have a 7 percent excess.
Republicans Want to Increase Defense Budget through BRAC Cost Savings
Currently, President Trump and the Republican-led Congress are very interested in increasing the DoD budget. Members from both chambers of Congress and both political parties note that closing and consolidating military installations through another BRAC round at this time would save at least $2 billion every year.
Continue reading here.