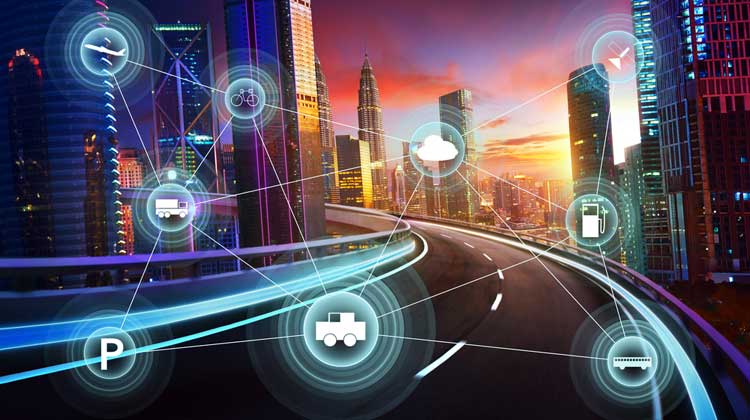 The Homeland Security & Defense Business Council (HSDBC) and Grant Thornton released their report The Business of Homeland Security: Aligning Capabilities, Responsibilities, Engagement & Innovation on Feb. 14 presenting insight from industry professionals and government officials on the homeland security enterprise (HSE).
The report is part of HSDBC's 20/20 Project on the Homeland Security Enterprise. In its third of five years, the 2017 report focuses on how government and industry can work together and "integrate innovation" so the HSE can be more efficient and effective.
Through one-on-one interviews, an online survey, and through several focus groups, HSDBC collected input on a number of pertinent issues from members of the homeland security industrial base, the federal government, and former government officials who now work in the private sector.
"From our many conversations in the seven focus groups and multiple former government official interviews, the discussion around protests really stood out to us," Marc Pearl, president and CEO of HSDBC told Homeland411. "The industry executives and government officials—without any prodding on our end—largely agree that the current protest environment is a negative for both sectors."
Pearl said it was "maybe more surprising to hear that from industry," since many firms are the ones filing protests. He said their perspective is that earlier engagement and communication between the government and industry in the acquisition process would foster more consistency. But even though participants agree on the problem, he said little is being done across sectors to address this.
"To be clear, also, nobody said that protests are inherently bad; they are a legitimate vehicle," Pearl added. "The conversation centered on the current rate of protests, some of which may be considered frivolous."
Another surprise he noted in the survey was that 56 percent of respondents either disagreed or were undecided about whether industry was properly accountable in mission support.
"That is a surprising number, especially when you consider most, if not all, of our government respondents also rely on industry's support and capabilities to assist in the accomplishment of their mission," Pearl said. "Conversely, 87 percent of industry executives and 72 percent of former government officials agreed or strongly agreed that industry exercises proper accountability in supporting the mission."
This perception problem is one he said that both industry and the government need to address, and it's another indication both sectors need better engagement, particularly early in the acquisition process.
On a positive note, Pearl said former DHS Secretary Jeh Johnson's "Unity of Effort" initiative was well received throughout DHS in previous reports, and survey respondents this year also suggested the Trump administration continue to build on it.
"That includes giving more authority—or teeth—to the Joint Requirements Council and the Deputies' Management Action Group mechanisms that our participants feel can drive consistency and application of best practices across the DHS," Pearl said, "enabling enhancements that more effectively and efficiently support the mission."
The report also praises DHS engagement with industry through efforts such as reverse industry days and similar efforts.
"While there has been a steady increase in engagement opportunities, our participants noticed the lack of follow-up to the gaps identified," Pearl said. "There is a strong desire, as the report addresses, to continue that engagement effort, but with greater emphasis on achieving outcomes and addressing those gaps."
For more information and to read the complete report, visit the HSDBC website. HSDBC's first 20/20 Report: The Mission Imperative: Securing the Homeland through Improved Collaboration and Engagement across the Enterprise was released in 2015. The second report: Charting the Future of a Mission Driven Homeland Security Enterprise was released in December 2016.
© 2018 Homeland411
Click here to subscribe to the Homeland411 weekly newsletter.