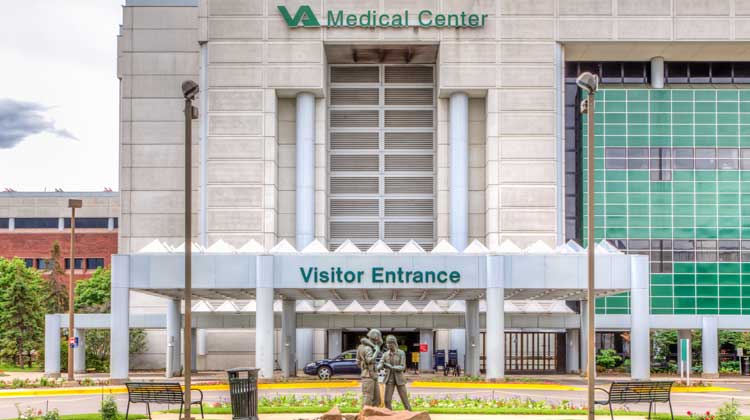 Salient CRGT subsidiary Information Innovators Inc. (Triple-i) recently received a subcontract from AbleVets LLC to provide vital cybersecurity support and expertise to the Veterans Affairs (VA) Cyber Security Operations Center (CSOC).
An offshoot of Triple-i's current Network Engineering Design Infrastructure Implementation and Support program, CSOC will be a proactive component focused on policy and controls to protect the personally identifiable information (PII) of more than 23 million veterans.
"The focus is to secure veterans' PII on one hand, and this is the bleeding edge of the VA in terms of that new positioning," said Brian Hall, senior vice president of Salient CRGT's Health Services Group, in an interview with Homeland411. "What they wanted to do is to streamline it from an operational perspective."
As such, Triple-i is leading the program with a management as well as a technical role.
The investment in CSOC, Hall said, illustrates VA's commitment to protecting VA members. "The scope of work Triple-i will perform includes: "threat intelligence, security analysis, incident handling and monitoring, insider threat case support, threat hunting, deep dive analysis, forensic analysis and malware analysis, security configuration services, security controls and solutions, and research and development," according to a media release from Salient CRGT
"We support over a million endpoints," Hall said. "Many of those endpoints are not just VA medical centers, but they are private health providers, so you can imagine the amount of PII that goes across this network that we monitor and watch and provide security related functions."
Salient CRGT's expertise spans the "federal civilian, defense, homeland, and intelligence" world and provides "health, data analytics, cloud, agile software development, mobility, cyber security, and infrastructure solutions."
Hall praised the VA's concerted efforts to face cybersecurity issues and threats and looks forward to Triple-i's proactive role.
"We have high hopes of being able to continually support and influence the VA and what they want to do," Hall said. "They're motivated to protect PII, and obviously health records across the board, and they're taking action."
© 2018 Homeland411
Click here to subscribe to the Homeland411 weekly newsletter.